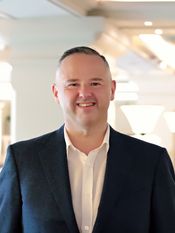 ALEXANDER BLAIR - GENERAL MANAGER
Alexander has 25 years of experience in luxury hospitality across Europe, Asia and the Middle East, having begun his career in the UK with Marriott International and progressing through the company over 14 successful years. He is passionate in driving the resort's continuing success and reputation globably and lead the team in bringing unrivalled experiences in this breath-taking destination.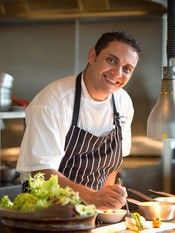 EXECUTIVE CHEF AYYOUB SALAMEH - DIRECTOR OF CULINARY & SERVICES
A passionate executive chef, foodie, restaurateur and a hotelier, Chef Ayyoub brings his creativity on the table and considers himself a self-starter following global food styles and trends. He lead by example and encourage team interactivity. "I think of my food in musical terms: I want diners to be able to hear the music of the food. I hope it brings smile to their face and although I am not able to be there at their table, I'm speaking to the diners through the food and if they can feel that, then I think the meal has been a success."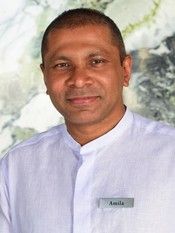 AMILA HANDUNWALA - DIRECTOR OF SALES & MARKETING
Amila has 20 years of experience in sales and marketing and various roles in hospitality industry across Middle East, South Asia and Europe. With his strong leadership skills and exceptional knowledge, he drives the development of the integrated sales and marketing strategies for the resort with his sales, marketing and Public Relations team.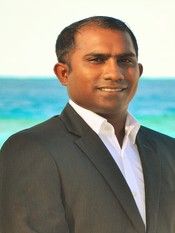 ADAM ANEEL AHMED - CHIEF BUTLER
Aneel has extensive experience in Butler service. He is passionate in driving service of excellence and bringing personalised experiences for our guests. Leading our team of butlers he believes that understanding the needs of each guests is the key to make their stay more memorable. He ensures each butler are empowered to delight and surprise our guests and deliver a flawless stay. No request is too small or unattainable.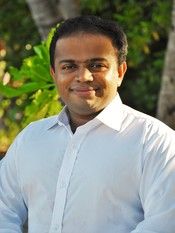 DR. SUDHI SURESH - AYURVEDIC DOCTOR
Raised in an Ayurveda expert family, Dr. Sudhi is the third generation of Ayurvedic experts in his family and has 10 years experience in wellness and lifestyle consultation, holistic and aesthetic treatments. Dr. Sudhi specialities are Pulse Diagnosis, stress management, personalized diet menu, Hatha yoga, reiki and meditation. He invites you to our Iridium Spa to enjoy, relax and rejuvenate your body and mind.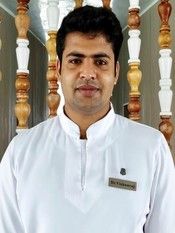 DR. VISHNURAJ R.L. - ACUPUNCTURIST
Dr. Vishnu dedicated to alternative medicine and hopes not only treat ailments and cure diseases but also equips his clients with skills necessary to lead a healthier lifestyle built upon the pillars of a physical fitness and mental peace. He is focus on naturopathy and specialized in acupuncture and nutrition. He look forward to working with you for your good health.