Exclusive Private Dining Experiences
Whether you want an elevated level of intimacy to compliment your honeymoon experience, a delightful private setting to propose to your special someone or an extra touch of luxury added to your dining experience, our refined private dining arrangements creates timeless memories shared between you and your loved one.
Our romantic destination menu perfectly accompanies our selection of utopian venues and our chefs are delighted to tailor to your personal taste. Contact your personal St. Regis Butler for discreet assistance in arranging your ideal private dining setup.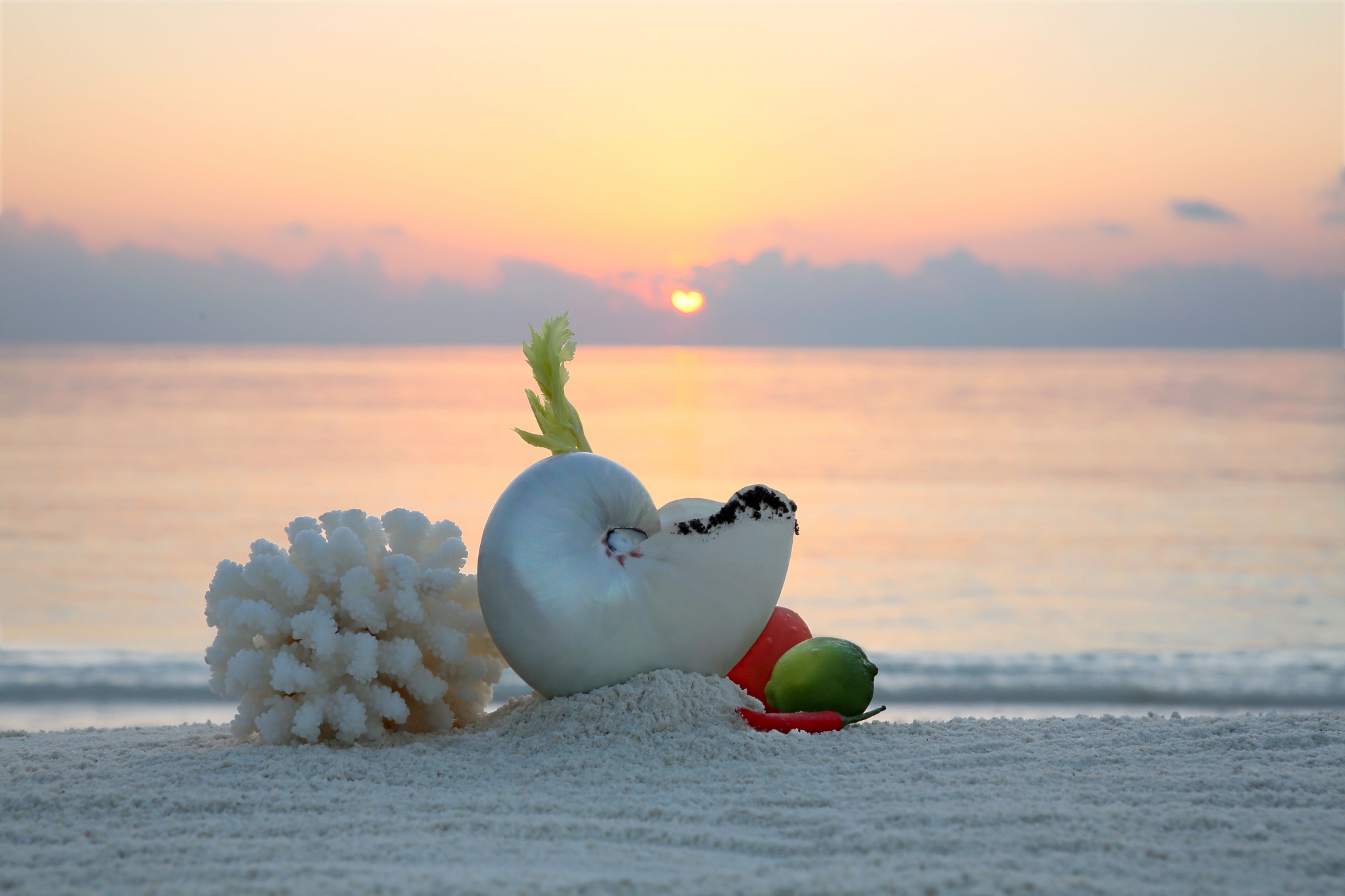 The St. Regis Maldives Resort offers intimate romantic dinner arrangements for two. Private dining can be prepared in any venue you desire at any time of the day.
Private Island Picnic
Escape to a private island sanctuary with your loved one and indulge under the brilliant sun on an island destination picnic: the ultimate romantic getaway. Time will freeze as you delight in each other's presence, accompanied by nothing other than a glass of sparkling champagne and a selection of exquisite dishes freshly prepared by our experienced chefs.
Starlit Shore Dining
Unwind under the stars in an enchanting setup as you listen to the waves rolling in on the shores of one of the resort's many pristine beaches. The glistening sky, flickering candle light and swaying palm trees add a charming touch to your private dining experience. Our starlight dining setup provides the perfect setting to propose to your loved one, celebrate an anniversary or simply to luxuriate in each other's company. Every full moon night, starlit dining turns into moonlit dining. Admire the full moon with a special candlelit dinner on ALBA beach, featuring a unique five-course menu of lobster and champagne.
Private Terrace Dinner
For those who prefer to dine in intimacy in their villa or suite, the team can arrange a luxurious candle light dinner on the comfort of your private terrace. Impeccable cuisine tailored to your tastes and tropical cocktails flawlessly compliment your in-room private dining experience, with the same uncompromised quality as in our restaurants.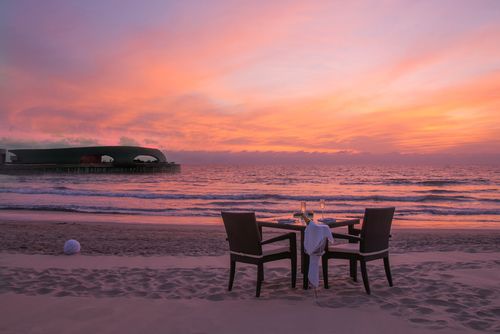 Charter Boat Sunset Dining
Relax in the crisp sea breeze to dine and wine in style on the deck of your private boat as you take in the superb scenery of the sun setting behind the horizon. Freshly cooked island cuisine and scenic Maldivian coastline views are the perfect dining companions for a memorable evening out on the ocean.
For more information on dining offers and experiences at The St. Regis Maldives, please visit our Dining Offer page. For reservations please contact our butler service.