Create Precious Memories in the Maldives with The St Regis Family Traditions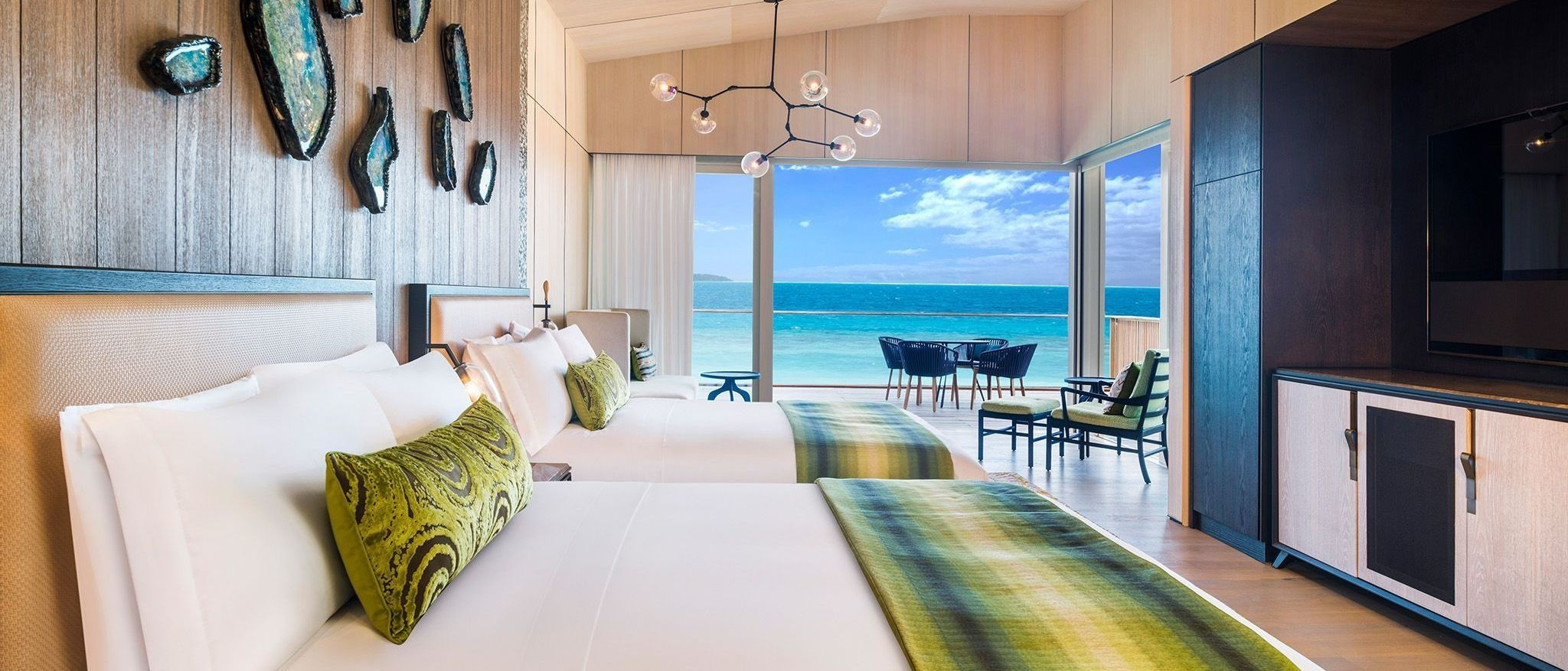 Experience the enriching culture of the Maldives and the resort's exquisite amenities, all waiting to create indelible memories for you and your family to share.
FAMILY EXPEDITION
Families are invited to an unforgettable expedition on Maldivian Dhoni starting from cruising for dolhin sightings and enjoy traditional sunset fishing. Learn bottom line-fishing techniques from a local expert. Caught fish may be served to your liking next day for lunch or dinner.
Reservations must be made 24 hours in advance with a St. Regis Butler.
Time: 4:30 - 7:30
AMENITIES
While in residence, discover an array of thoughtful services and amenities for children and families. Allow our dedicated team to provide a flawless experience and every convenience you and your family need to enjoy a cherished occasion together.
Recreation
Open to children of all ages, the outdoor infinity pool makes an ideal setting for families to spend time together. Pool attendants are happy to provide pool toys, floaties, sunblock, snacks and more. Our activities coordinator can arrange fun activities such as table tennis, air hockey, and video games at our Children's and Socialite Clubs.
Dining
We recommend Alba and Crust, both of which offer a more casual setting, or Private Dining to be enjoyed in the comfort of your room. Menus that appeal to all ages are available at any of these dining options.
Nanny & Babysitting
Our Butler team maintains a list of babysitters who can care for your children in the convenience of your guest room. Please contact us for assistance with reserving nanny and/or babysitting prior to your stay. And during your stay at the resort, the Butler will be pleased to assist. For safety reasons, we are only able to arrange babysitters for children 6 months old and above.
Necessities & Provisions
Our resort is supplied with a variety of family-friendly necessities such as cribs and child-sized bathrobes. Allow St. Regis Butler Service to assist you with preparing these items for you during your stay or before your arrival at the hotel. Please contact the eButler in advance for assistance.