Enjoy an unforgettable dining experience as we bring special guests chefs, wine makers and renowned mixologist. View special events here.
Full Moon Lobster & Champagne
Celebrate romance under the stars on FullMoon with five-course lobster and Champagne candlelit dinner on the beach.
Venue: ALBA Beach
Days: Full Moon Night
Style: Set Menu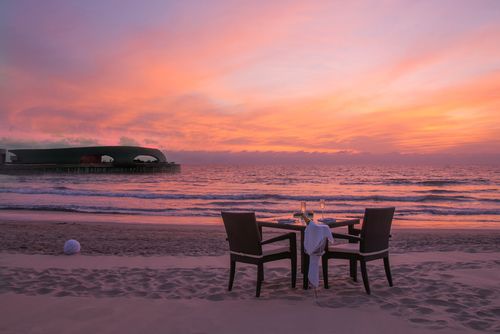 Mediterranean Souq
Drawing inspiration from the sea shores of the Mediterranean to the Souks in Turkey, sample fresh seafood on ice from seafood trollies and allow our waiters to mix a salad for your at your table or enjoy thin crust pizzas prepared to your liking and watch our talented chefs in action at variety of live stations. Decadent desserts are on display downstairs at Decanter which should not be missed.
Venue: ALBA Restaurant
Days: Tuesdays
Style: Buffet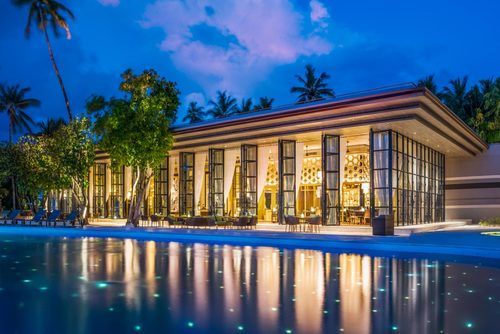 Maldivian Fishermen's Night
A celebration of Maldivian herigate through culinary arts, the Fisherman's night at ALBA offers a variety of seafood, Maldivian short-eats and live cooking stations to satify your inner foodie.
Venue: ALBA Restaurant
Days: Fridays
Style: Buffet