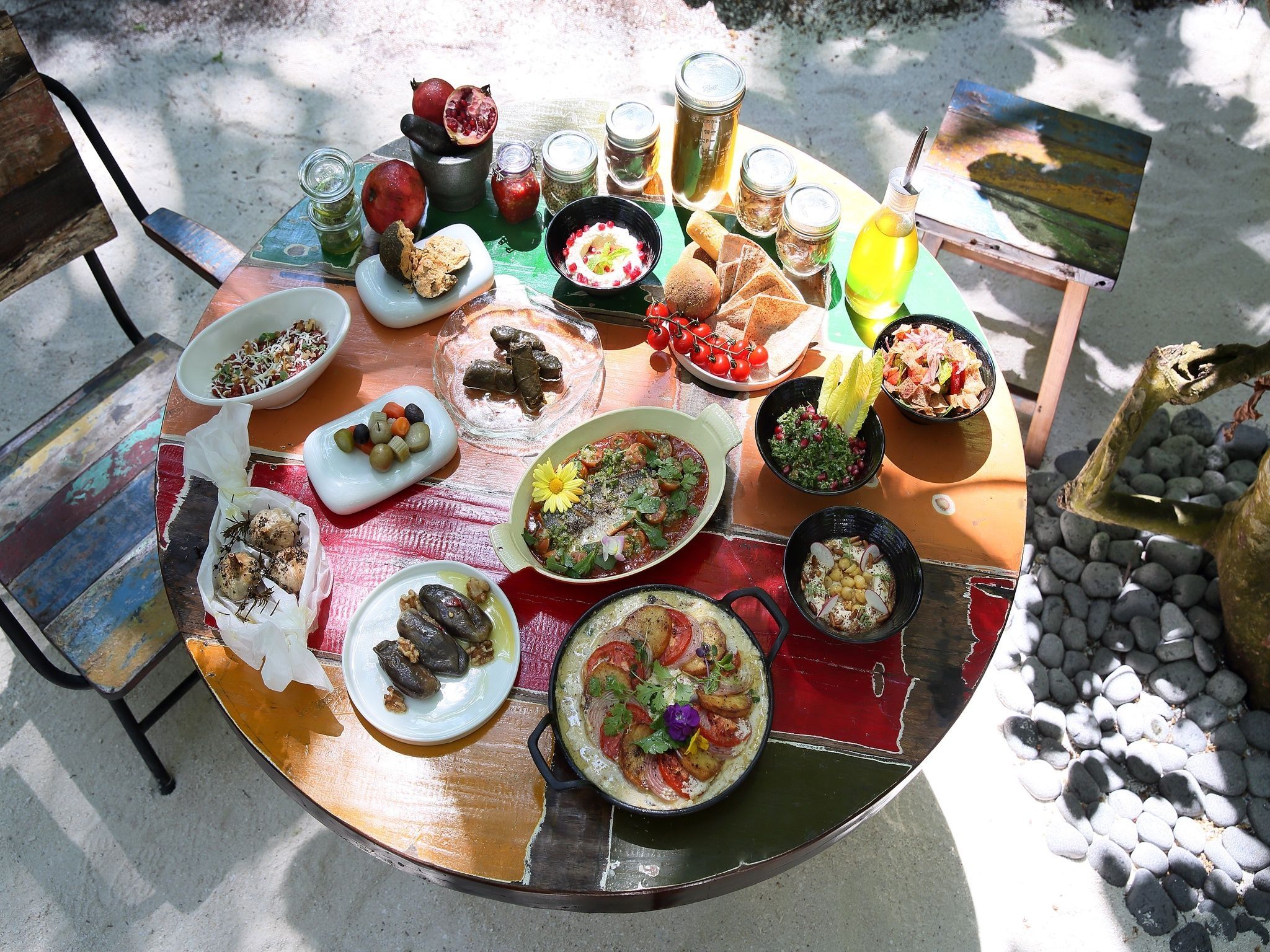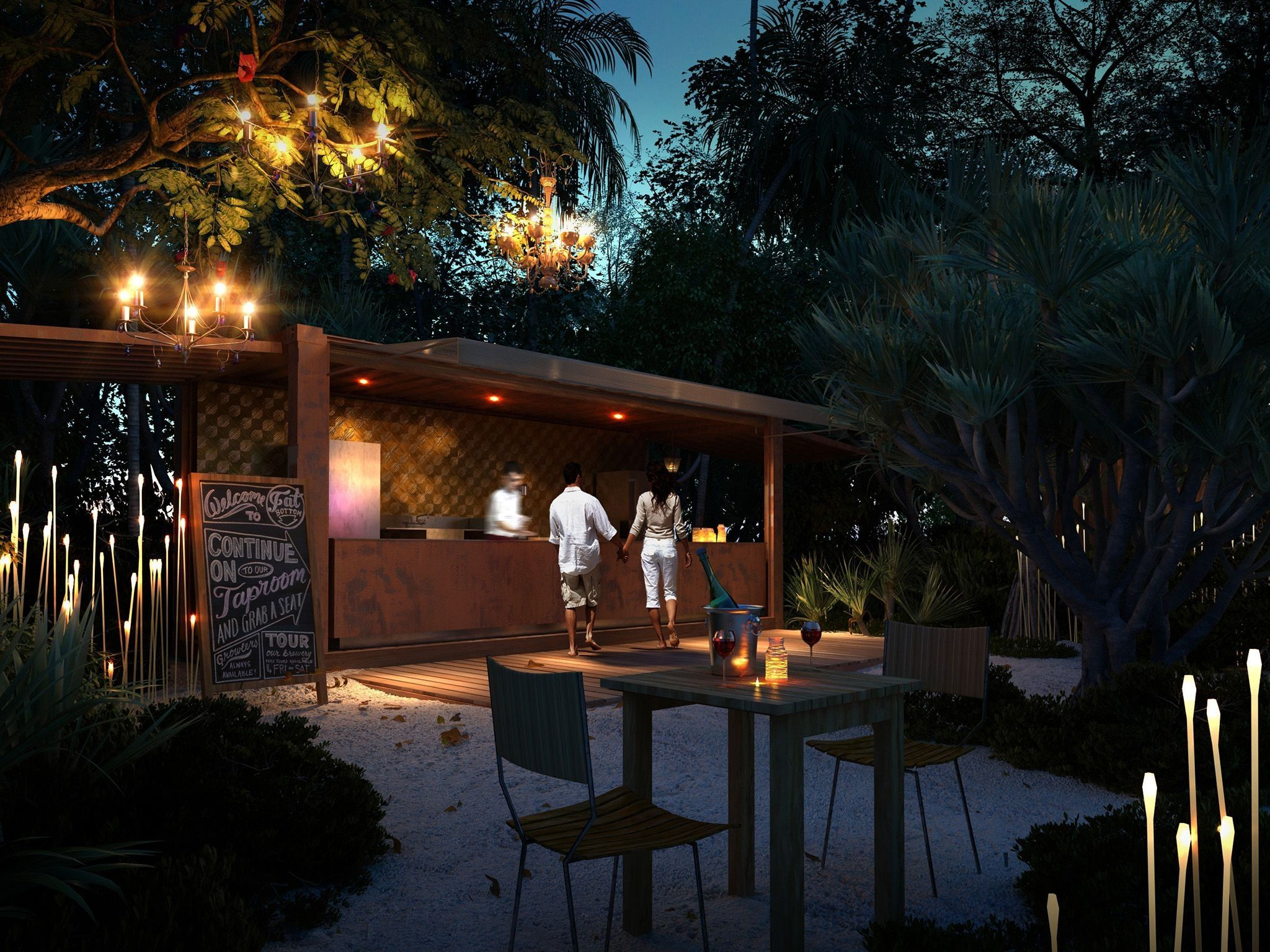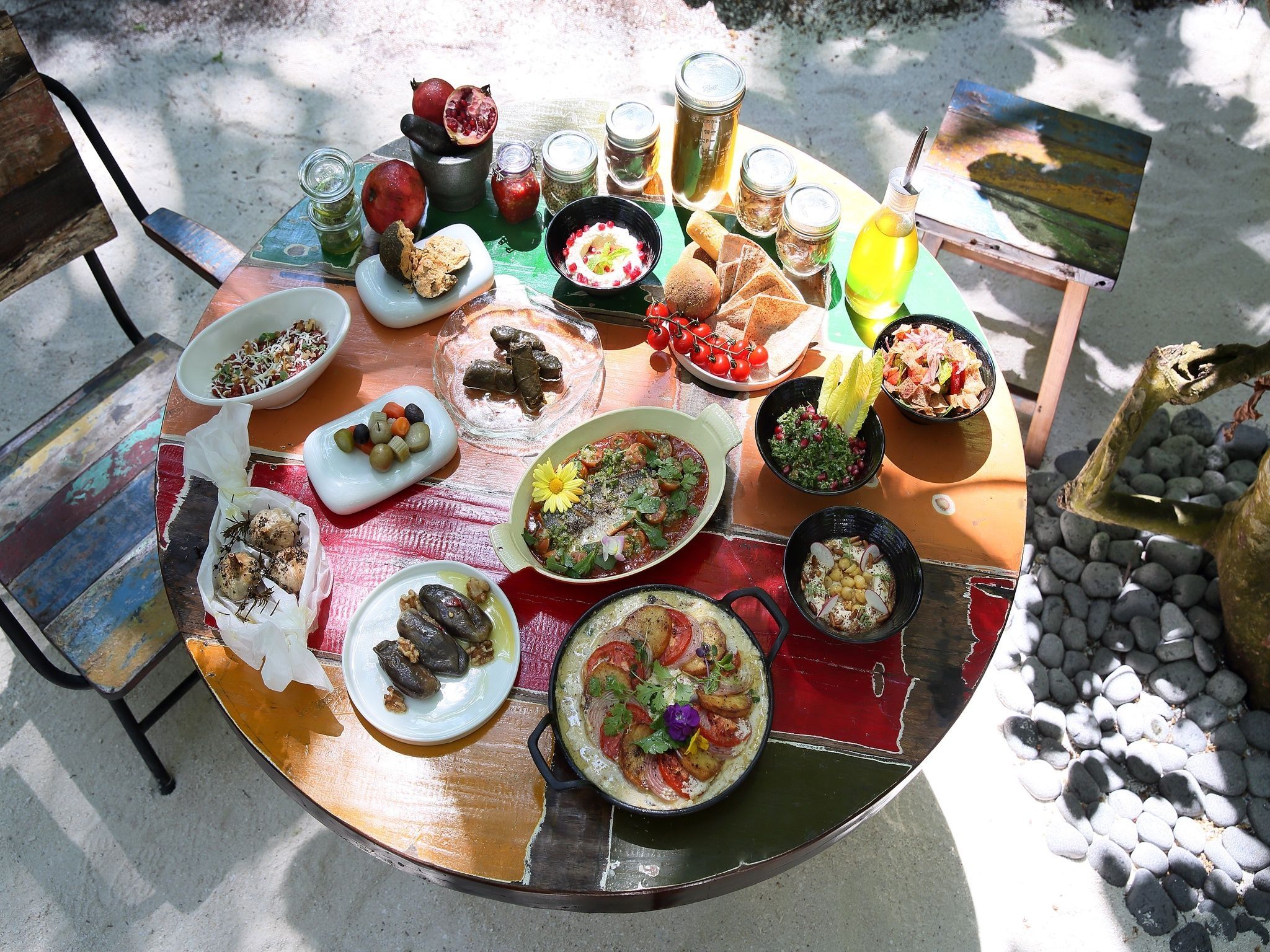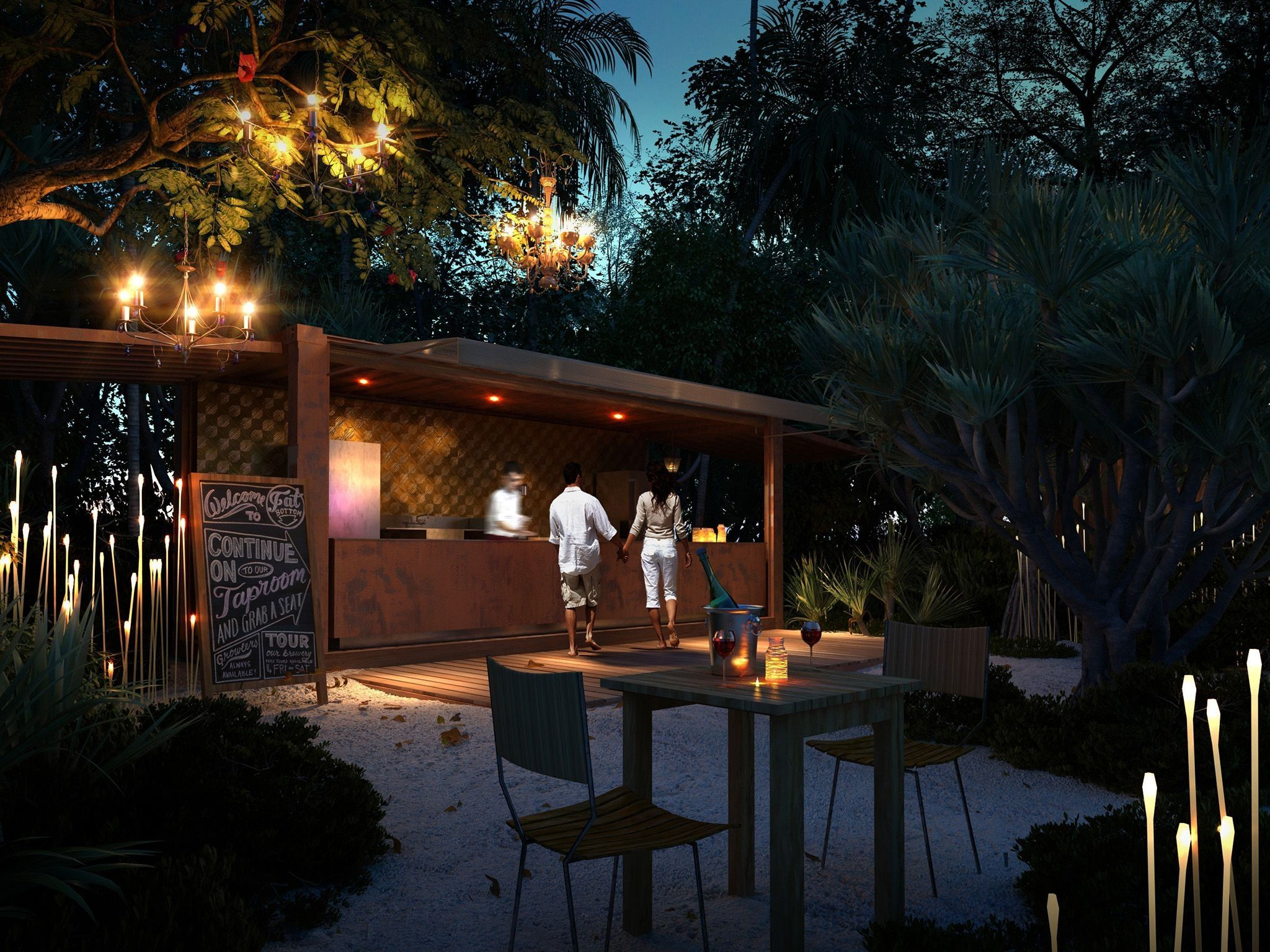 Within the jungle, if guests look carefully, they will find a shipping container. The story goes that when the founder of St Regis Hotel New York, John Jacob Astor went down in the Titanic in 1912, all was no lost. A shipping container was cast adrift, and many years later washed ashore on Vommuli Island. Cargo is a battered shipping container by day, but at night opens up and transforms into a Lebanese restaurant. Cargo was conceptualised by Carl Kjellqvist of Focus Hospitality in collaboration with Wong Chiu Man of WOW Architects.
As an alternative to beachfront dining, Cargo is the island's idyllic destination for Middle Eastern cuisine, dine under the stars amidst dense jungle vegetation.
This intriguing kiosk invites guests to savor epicurean cuisine in the lush environs of the island's tropical gardens. Cargo's signature entrée is Hummus. Elevated by homemade dressings and spices, our other tantalizing dishes include Shawarma, Falafel Ala Minute, Quraides Bel Khudar, Lamb Shuqaf and more. Middle Eastern desserts are also available.
Advance Reservations is required due to limited seating.
Cargo will be closed during Christmas Eve and New Year's Eve and compulsory Festive Gala Dinner will be held at ALBA Restaurant with supplement charge on December 24 $395++ and December 31 $895++. Children 11 years and below will receive 50% discount.
Contact Butler Service for reservations.
For more information view Cargo menu.